Bunnies, OMG, They're Soooo Cute!
April 2nd, 2009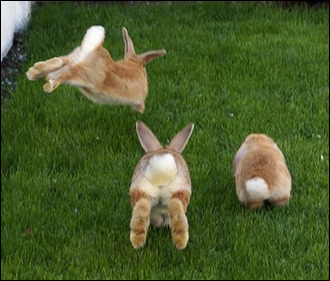 Look at those fluffy bunny tails!  Don't they remind you of Easter? Or at least all the white, fluffy goodness of Springtime! Click on the photo for some Green Easter ideas and read all about Easter and dyeing eggs naturally in these other posts…
Enjoy the Season!  May you see many bunnies hopping across your path!
Mama Lisa
Leave a Reply