Mama Lisa's Eugene Field Page
A selection of pieces by the beloved poet, including "Wynken, Blynken and Nod", "The Duel", and "Little Boy Blue".
GENERAL LINKS
Traditional Songs
A large collection of sheet music, lyrics and recordings of traditional songs.
Chillola
Where children love language and learn about each other.
Idea Box
Early Childhood Education and Activity Resource.
The Internet Public Library Youth Division
Ingeb.org
Folk songs from around the world
INTER-COM Translations
Professional Translators
The Children's Music Network
The Best on the Web for Teachers
The Children's Music Web
Mark's ESL World
Need a Job? Teach English. Here you'll find hundreds of jobs teaching English all over the world!
Free Children's Music
- Download free MP3 kids songs from top indie artists.
USEFUL REFERENCE MATERIALS
Flags of All Countries
Foreign Languages for Travelers
A Web of Online Dictionaries
Linked to more than 800 dictionaries in 160 different languages.
World Factbook
Features maps, flags, history and facts about every country.
BusSongs
Created to help kids, parents, and teachers recall the words and lyrics to beloved children's songs.
MUSICIANS' SITES
Christa Pfeiffer (Soprano)
To learn more about Christa or to purchase her CD, Lullabies From Around The World, please visit her web site.
BOCA BETH
The BOCA BETH Program teaches Spanish and English to very young children and continues through the grade school years. It engages every age child with puppet fun, music, movement and creativity.
Daria – World Music for Children
(In English)
Daria sings World Music for Children, including Quechua Songs.Check out her site and cd's!
Sonqo
(In English)
Sonqo means heart in Quechua, which is a language of the Incas and ancient civilizations in South America. Sonqo plays authentic Andean music with a variety of traditional instruments originated during the Pre-Columbian times in combination with the stringed instruments influenced by the Spanish conquistadors. The group is characterized for the continue research and preservation of the culture and music from several Andean regions with roots several thousands of years in the past.
LINKS BY COUNTRY
CHILE

Mythological Chiloe Island
(In Spanish)
DENMARK

Consulate General of Denmark in New York
FRANCE

Premiers Pas Sur Internet
It has the words to an extensive list of French nursery rhymes, songs and fables, plus much more of interest to children.
(In French)
GERMANY

Germanic Myths, Legends, and Sagas
HUNGARY

Agnes Online
Scroll down the page for Hungarian children's songs, animated tales, games and puzzles.
IRAN

Ketab Farsi

Persian Books and Tapes for Kids.
ITALY

JAPAN

Ayako's Ikebana Page
Read a little history about Ikebana, the art of Japanese flower arranging, and see some arrangements done by Ayako Egawa.
Japan National Tourist Organization
Prime Minister's Office
(In Japanese)
RUSSIA

Megasite about almost everything (with a section for children)
(In Russian)
Site of a magazine for parents called 'Nanya'
(In Russian)
Internet-Library by Moshkov
(section with help books for parents, and books for children)
(In Russian)
SOUTH KOREA

Korean Cultural Service
SWEDEN

Project Runeberg
SWITZERLAND

The Embassy of Switzerland in the U.S.
U.K.

& USA

Mama Lisa's House of Nursery Rhymes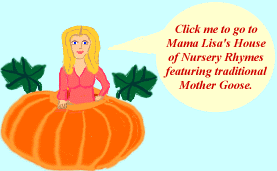 Folk Music of England, Scotland, Ireland, Wales and America
OTHER SITES

School Safety Alert
Many of our nation's older schools may contain toxic amounts of asbestos. No child deserves the risk of mesothelioma. Check your school's asbestos policy today!
Asbestos disease victims also have
legal options available
. If you or a loved one believe exposure to asbestos is causing your health problems you can contact the experts at
Mesothelioma Lawyer Center
for free legal assistance.