How to Make Speckled and Tie-dyed Eggs
April 25th, 2011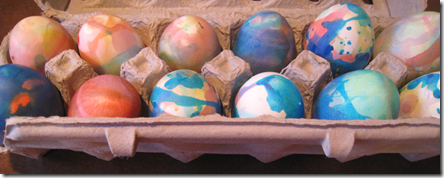 Here's how to make eggs that look painted, tie-dyed and speckled.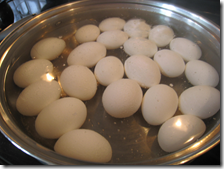 2) Make little bowls of different colored egg dyes. 
You can make natural egg dyes or use food coloring.  If you're using food coloring, mix about a cup of water with a teaspoon of  vinegar and a few drops of food coloring.  We used many drops to get bold, vibrant colors.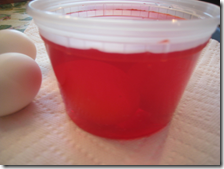 3) Cut some straws in half or in thirds.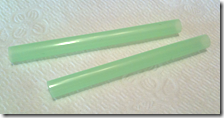 4) Put your index finger on one end of the straw.
5) Dip the other end of the straw into the pot of egg dye.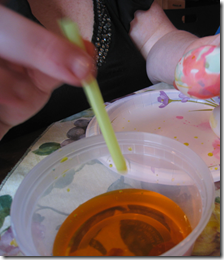 6) Drip or splatter a little bit of dye onto a hard-boiled egg.  If you don't put your finger on the end, you'll get less dye in the straw.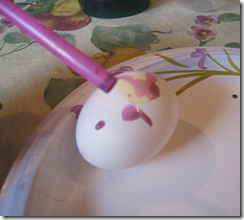 You can splatter or drop small amounts of different colored dyes…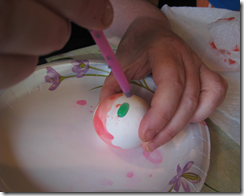 Less dye will make the eggs look more mottled and speckled…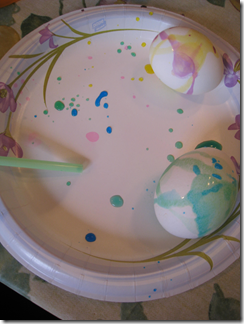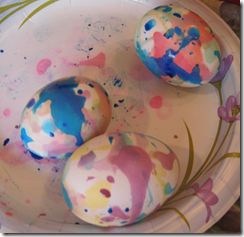 Larger amounts of egg dye will make the eggs look more like tie-dye…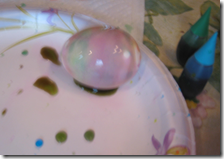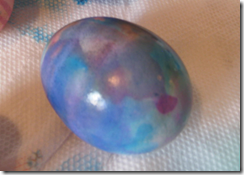 Beware! If you don't wear protective gloves you'll get dye on your hands!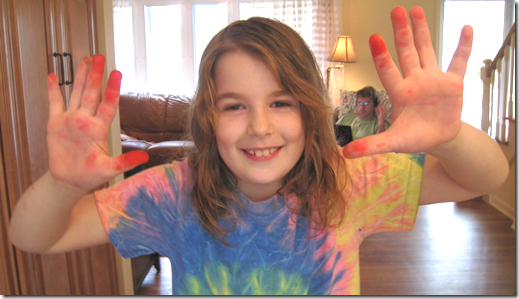 Check out our pretty eggs…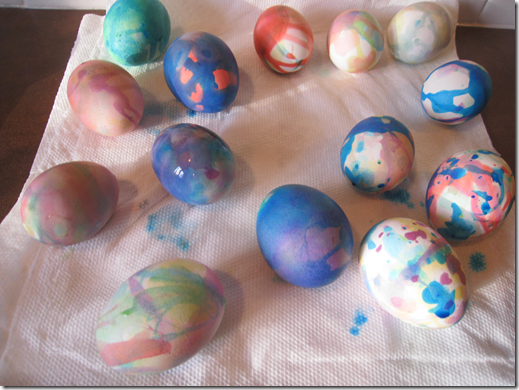 This article was posted on Monday, April 25th, 2011 at 2:22 pm and is filed under Arts and Crafts, Dyeing Easter Eggs, Dyeing Eggs Naturally, Easter, Easter Eggs, Food & Nutrition, Food Coloring, Holiday Crafts, Holidays Around the World, How to Marble Eggs, How to Speckle Eggs, How to Tie-dye Eggs, Recipes of the World. You can follow any responses to this entry through the RSS 2.0 feed. You can skip to the end and leave a response. Pinging is currently not allowed.
One Response to "How to Make Speckled and Tie-dyed Eggs"
Ayako Egawa Says:
June 26th, 2011 at 7:15 pm

nice color
Leave a Reply