Impressions of Easter from Japan
April 9th, 2015
Ayako shared her impressions about Easter from Japan…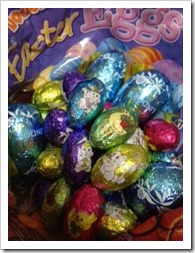 Hi, Lisa
This year I got some Easter sweets here in Japan. I was curious about the Easter tradition because we are not so familiar with it yet, but I knew the tradition from Mama Lisa's blog.
I was very impressed that Lisa
naturally dyed eggs
.  A book I borrowed from the library shows how to dye eggs (and it shows some Easter treats too).  It is totally same way as Lisa was doing it.
Now I know Easter is one of the biggest traditions for Christians and eggs are a good luck token.  For me, Easter eggs and Easter rabbits sound pretty, too.
I found out how to make decoupage eggs with a bird motif: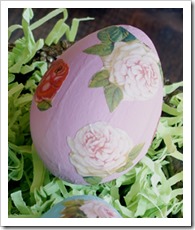 1. Cut out colored paper in the shape of a bird motif
2. Position the motif on both of sides of each egg.
3. Dry them completely, coat the eggs with acrylic matt varnish and leave to dry.
You can also decoupage eggs with pretty paper.
I'm including pics of some sweets (chocolate and cookies) I got here in Japan.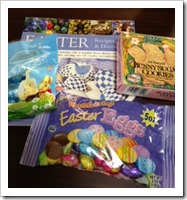 Happy Easter ! Easter is a season about the joy of spring.  I'm glad we can share Easter with Mama Lisa this year.
Ayako
Thanks for sharing Ayako! Happy Spring! -Mama Lisa
Leave a Reply