Eggs-periments in Dying Eggs Naturally!
February 29th, 2008
I've been experimenting with dying eggs naturally! The photos below show some of my results.
Over the next few days, I'll be posting easy directions to dye eggs with natural products, like fruits and vegetables, that you can follow at home.
Cheers!
Mama Lisa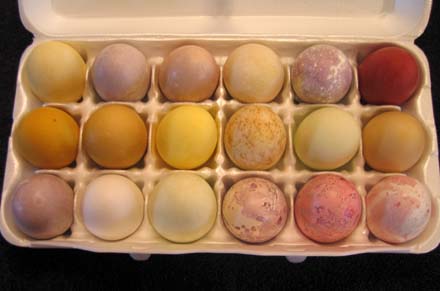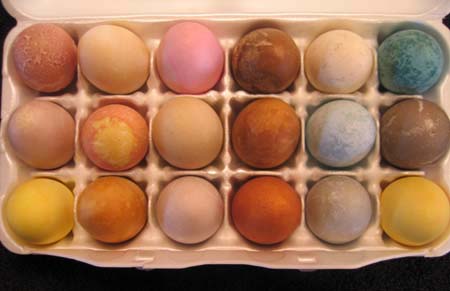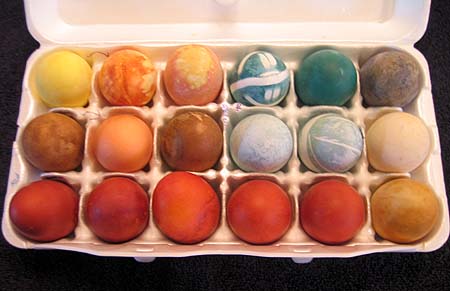 UPDATE: The directions for dying eggs naturally are online.
This article was posted on Friday, February 29th, 2008 at 5:46 pm and is filed under Uncategorized. You can follow any responses to this entry through the RSS 2.0 feed. You can leave a response, or trackback from your own site.
5 Responses to "Eggs-periments in Dying Eggs Naturally!"
Leave a Reply