Cherry Blossom Viewing in Japan
April 7th, 2009
When the Cherry Blossoms bloom in Japan it's traditional to go to the park to view the blossoms and have a picnic.  Cherry Blossom viewing is called called Hanami. Ayako Egawa generously shared her photos of this years cherry blossom viewing.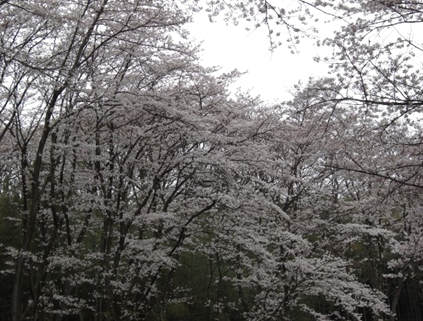 Ayako wrote, "We walked under the flow of cherry blossoms in the park.  It was beautiful!"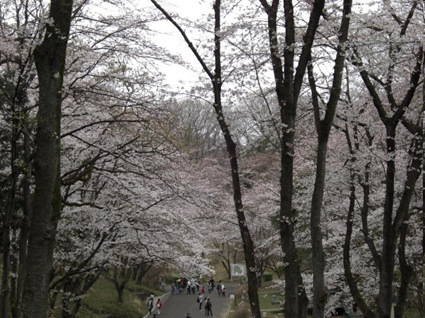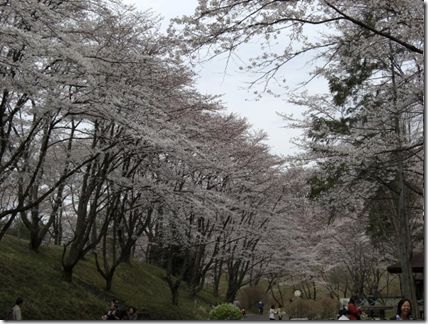 Close up of the cherry blossoms.
Ayako continued, "Lots of people enjoy sitting and eating 'bento' (their lunch)."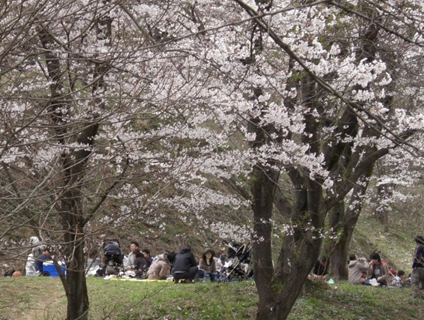 Ayako wrote, "We hiked along the road hearing the twitter of Japanese Bush Warbler.
I like the feel of spring!"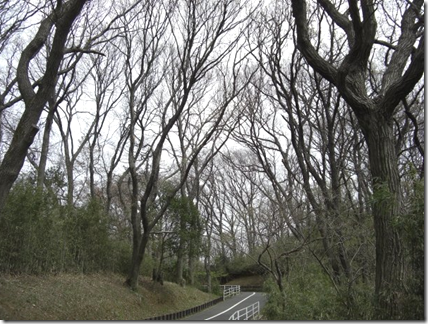 I asked Ayako what the Japanese Bush Warbler sounds like and she wrote, "Hearing the twitter of the Japanese Bush Warbler is a sign of Spring in Japan. They sing like 'Whoo Who ket kyo'!  It's a unique twitter."  Later Ayako sent me this YouTube video below she found to hear the bird's tweet.
Ayako wrote, "Small purple flowers in the park. They are pretty."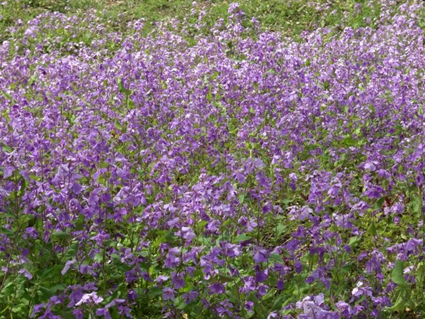 Ayako wrote, "Cherry blossoms in this school playground are really beautiful!  It's common that there are lots of cherry blossoms in school playgrounds in Japan."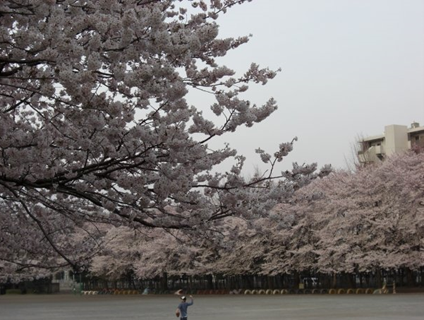 Thanks so much for sharing these great photos with us Ayako!
Check out these posts for more about Cherry Blossom Viewing and Festivals.
You can also hear 2 well known Cherry Blossom Songs on Mama Lisa's World:
Sakura Sakura – Cherry Blossoms (Song #2)
Enjoy the season and try to see Cherry Blossoms blooming near you if possible.  It's worth the effort. 
Mama Lisa
This article was posted on Tuesday, April 7th, 2009 at 8:45 pm and is filed under Countries & Cultures, Folk Songs, Hanami - Cherry Blossom or Sakura Songs, Hanami - Cherry Blossom Viewing, Holiday Songs, Holidays Around the World, Japan, Japan, Japanese, Japanese Folk Songs, Japanese Kids Songs, Languages, Photos, Photos, Photos of People, Photos of Places, Sakura, Sakura - Cherry Blossoms, Seasonal, Spring, Traveling, YouTube. You can follow any responses to this entry through the RSS 2.0 feed. You can skip to the end and leave a response. Pinging is currently not allowed.
One Response to "Cherry Blossom Viewing in Japan"
japanese words Says:
April 14th, 2009 at 2:17 am

Great pictures, it's too bad the weather wasn't a little more clear.
Leave a Reply