Photos of Washington DC – It's Cherry Blossom Season!
March 28th, 2010
Here are some photos of Washington DC thanks to Ray Lee.  It's Cherry Blossom Season, so it's a great time to visit D.C.
The Washington Monument.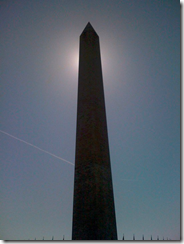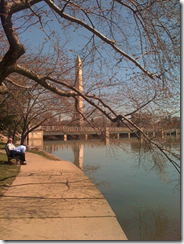 The Jefferson Monument.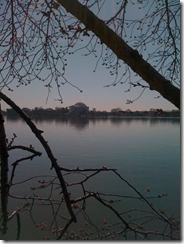 Cherry Blossoms.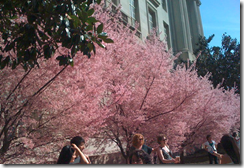 Many thanks to Ray Lee for sharing these photos with us!  Check out the Official National Cherry Blossom Festival site for info about special events in D.C.
Mama Lisa
This article was posted on Sunday, March 28th, 2010 at 3:40 pm and is filed under Countries & Cultures, Hanami - Cherry Blossom Viewing, Holidays Around the World, Photos, Photos of Places, Traveling, USA, USA, Washington D.C.. You can follow any responses to this entry through the RSS 2.0 feed. You can skip to the end and leave a response. Pinging is currently not allowed.
One Response to "Photos of Washington DC – It's Cherry Blossom Season!"
Ayako Says:
March 27th, 2012 at 8:08 am

Hi, Lisa

I watched TV that reports cherry blossoms were already in full bloom in US. But in Japan this year weather too cold for winter, in March. too.

Thanks for sharing pretty sakura photos. Sakura means cherry blossoms.
We really wait for cherry blossoms will bloom soon in Japan, too.
Leave a Reply