Learn 40 Languages for Free on the Internet
February 17th, 2012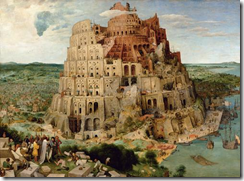 Open Culture has a page of free language learning links covering 40 languages.
Here are some of the languages you can find links for…
Arabic, English, Chinese, French, Spanish, Bulgarian, Catalan, Danish, Dutch, Esperanto, Finnish, Gaelic, German, Hebrew, Hindi, Hungarian, Indonesian, Irish, Italian, Japanese, Korean, Latin, Lithuanian, Luxembourgish, Maori, Norwegian, Portuguese, Polish, Romanian, Russian, Swahili, Swedish, Tagalog, Thai, Ukrainian, Urdu, Vietnamese, Welsh and Yiddish.
Check it out!
This article was posted on Friday, February 17th, 2012 at 4:59 pm and is filed under Algeria, Arabic, Argentina, Australia, Austria, Belgium, Canada, Catalan, Catalan, Chile, China, Chinese, Colombia, Costa Rica, Countries & Cultures, Cuba, Danish, Denmark, Dominican Republic, Dutch, Ecuador, Egypt, El Salvador, England, English, Finland, Finnish, France, French, German, Germany, Hebrew, Hindi, Holland, Hungarian, Hungary, India, Indonesia, Iraq, Ireland, Israel, Italian, Italy, Japan, Japanese, Korean, Language Sites, Languages, Languages, Languages, Latin, Learning, Luxembourg, Luxembourgish, Mandarin, Maori, Mexico, Multilingual, Netherlands, New Zealand, Norway, Norwegian, Poland, Polish, Portugal, Portuguese, Puerto Rico, Recommendations, Romania, Romanian, Russia, Russian, Spain, Spanish, Swahili, Sweden, Swedish, Tagalog, Taiwan, Teaching, Thai, Ukraine, Ukrainian, Urdu, USA, Vietnam, Vietnamese, Welsh, Yiddish. You can follow any responses to this entry through the RSS 2.0 feed. You can skip to the end and leave a response. Pinging is currently not allowed.
4 Responses to "Learn 40 Languages for Free on the Internet"
Leave a Reply