February 17th, 2012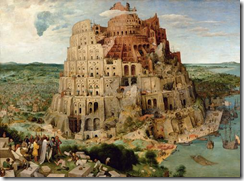 Open Culture has a page of free language learning links covering 40 languages.
Here are some of the languages you can find links for…
Arabic, English, Chinese, French, Spanish, Bulgarian, Catalan, Danish, Dutch, Esperanto, Finnish, Gaelic, German, Hebrew, Hindi, Hungarian, Indonesian, Irish, Italian, Japanese, Korean, Latin, Lithuanian, Luxembourgish, Maori, Norwegian, Portuguese, Polish, Romanian, Russian, Swahili, Swedish, Tagalog, Thai, Ukrainian, Urdu, Vietnamese, Welsh and Yiddish.
Check it out!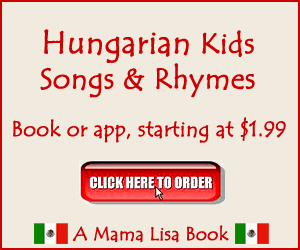 This artilce was posted on Friday, February 17th, 2012 at 4:59 pm and is filed under Algeria, Arabic, Argentina, Australia, Austria, Belgium, Canada, Catalan, Catalan, Chile, China, Chinese, Colombia, Costa Rica, Countries & Cultures, Cuba, Danish, Denmark, Dominican Republic, Dutch, Ecuador, Egypt, El Salvador, England, English, Finland, Finnish, France, French, German, Germany, Hebrew, Hindi, Holland, Hungarian, Hungary, India, Indonesia, Iraq, Ireland, Israel, Italian, Italy, Japan, Japanese, Korean, Language Sites, Languages, Languages, Languages, Latin, Learning, Luxembourg, Luxembourgish, Mandarin, Maori, Mexico, Multilingual, Netherlands, New Zealand, Norway, Norwegian, Poland, Polish, Portugal, Portuguese, Puerto Rico, Recommendations, Romania, Romanian, Russia, Russian, Spain, Spanish, Swahili, Sweden, Swedish, Tagalog, Taiwan, Teaching, Thai, USA, Ukraine, Ukrainian, Urdu, Vietnam, Vietnamese, Welsh, Yiddish. You can follow any responses to this entry through the RSS 2.0 feed. You can leave a response, or trackback from your own site.
3 Responses to "Learn 40 Languages for Free on the Internet"
Flávio Prieto Says:
March 14th, 2012 at 2:50 pm

Your site is very interesting. How do we order the Ebook with Italian songs & Rhymes? I'm in Rio de Janeiro, Brasil.

Thanks!

mmasi collet Says:
March 27th, 2012 at 6:51 am

halo.
like your site. can one learn french online.
am in Africa

Lisa Says:
March 27th, 2012 at 10:58 am

Hi Flávio – I think you can order the ebook directly through the US Amazon store even where you live…. please let me know if you have any problems and I'll try to help.

Hi mmasi collet – thanks for writing… would you like to share any songs from your country?

Cheers to all from Mama Lisa!
Leave a Reply