A Canoa Virou
The Canoe Turned Over
Children's Song
Children's Song
A canoa virou,
Quem deixou ela virar
Foi por causa da Patrícia
Que não soube remar
Siriri prá cá, siriri prá lá
Ele gosta dela e quer casar.
The canoe turned over,
Who let it turn?
It was because of (insert child's name)
Who did not know how to row
Siriri* this way, siriri that way
He likes her and wants to get married!

Sheet Music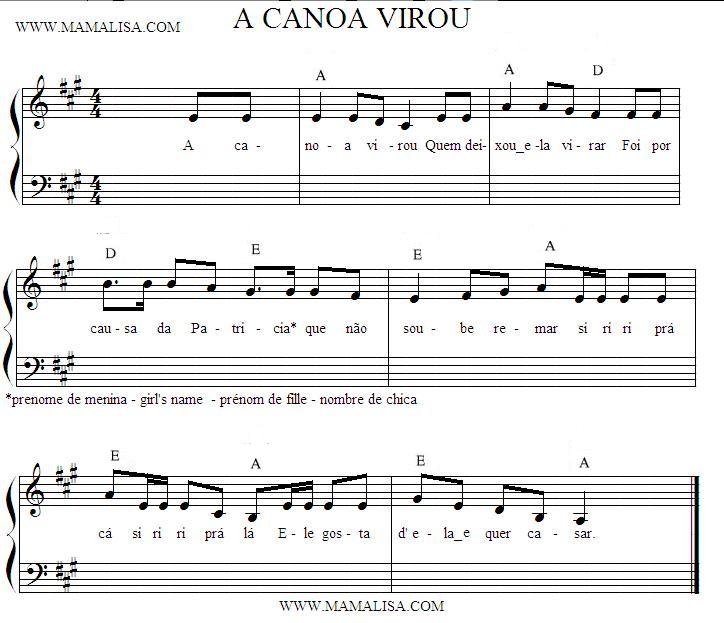 Thanks and Acknowledgements
Many thanks to Patricia Pinheiro for contributing and translating this nursery rhyme. Thanks also to Huub de Vriend for sending us the chords for the sheet music and midi.
Obrigada!