Recipe for Brigadeiro – Brazilian Truffles
December 21st, 2018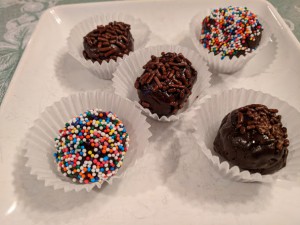 Brazilian Brigadeiros taste like a hybrid of chocolate truffles and fudge. They're served in Brazil at children's birthday parties and other special events, including Christmas. Traditionally they're decorated with chocolate sprinkles, but you can make other variations, including using red and green sprinkles in December.
The name of this treat comes from the Brazilian Brigadier Eduardo Gomes. He ran for president in 1945, which coincidentally was the 1st year women were allowed to vote in Brazil. Given that he was a handsome bachelor, women rallied around him. They would make Brigadeiros for his campaign events and fundraisers. Though he lost the race, this delicacy got its name from him.
Brigadeiros are easy to make. You only need 4 ingredients! Here's how…
Recipe for Brigadeiros
Makes 20 bonbons
Ingredients
14 ounces can Sweetened Condensed Milk
1 Tablespoon Butter
3 1/2 Tablespoons Cocoa Powder
Chocolate Sprinkles (or other variety)
Other: Small Paper Candy Cups
1. Mix together the condensed milk, butter and cocoa powder in a small pot with a heavy bottom. Place over  medium heat.
2. Stir continuously with a wooden spoon until it thickens to a smooth fudge-like consistency. One indication it's ready is that you'll be able to see the bottom of the pot when you stir it.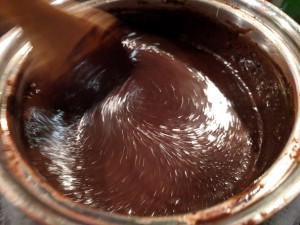 3. Pour into a bowl and let chill for an hour or two.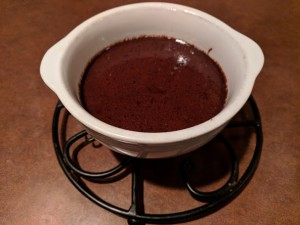 4. Grease your hands with butter and roll the fudge into 1 inch sized balls, then roll the balls into the sprinkles. Place each ball into a small paper candy cup.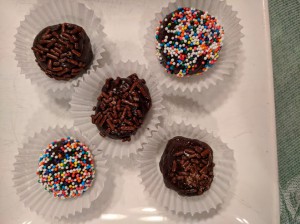 Storage: Keep in airtight container in the refrigerator until ready to serve.
Enjoy!
Mama Lisa
This article was posted on Friday, December 21st, 2018 at 7:35 pm and is filed under Birthdays, Brazil, Brigadeiro - Brazilian Truffles, Candy, Christmas, Christmas Cookies, Christmas Recipes, Cookies, Countries & Cultures, Desserts, Holiday Recipes, Holidays Around the World, Mama Lisa, Parties, Recipes of the World. You can follow any responses to this entry through the RSS 2.0 feed. You can skip to the end and leave a response. Pinging is currently not allowed.
Leave a Reply