Recipe for Orehovki – Bulgarian Walnut Cookies
December 18th, 2018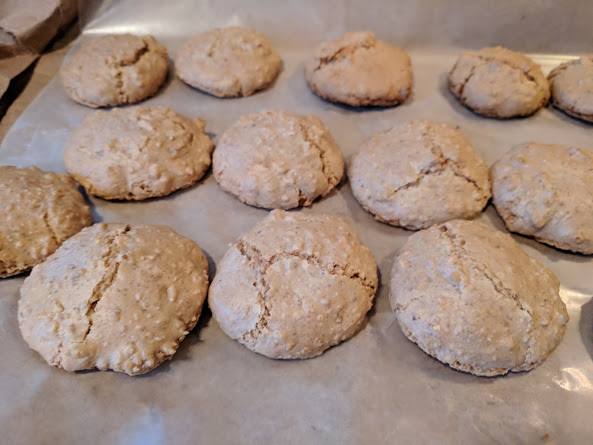 Orehovki (Ореховки) are Bulgarian cookies that are eaten at Christmas time and throughout the year. They remind many Bulgarians of their childhood. As a bonus, they're gluten free and easy to make. Here's the recipe…
Recipe for Orehovki
Makes 20 cookies
Ingredients
2 cups Walnuts (225g.)
1 1/2 cups Confectioners Sugar (200g.)
1 teaspoon Cinnamon Powder (optional) or 1/2 – 1 t. lemon juice (optional)
3 Egg Whites
Pinch of Salt
1 teaspoon Vanilla Extract
Preheat oven to 355 F. (180 C.) Line a light colored cookie sheet with parchment paper. (Cookies cook more evenly on a light colored pan.)
1. Finely grind the walnuts.
2. Mix in cinnamon if using. Set aside.
3. In a bowl, beat egg whites and a pinch of salt with a hand mixer until stiff.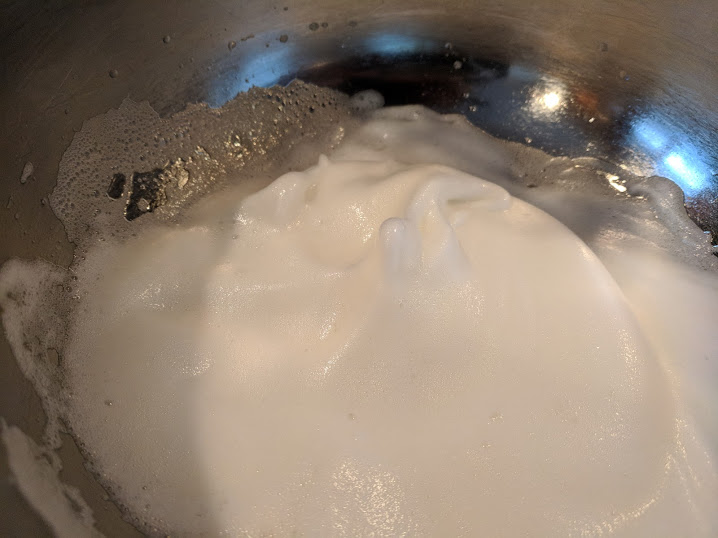 4. Mix in half of the powdered sugar. Then mix in the other half.
5. Mix in vanilla.
6. Mix in lemon juice if using.
7. Mix in ground walnuts.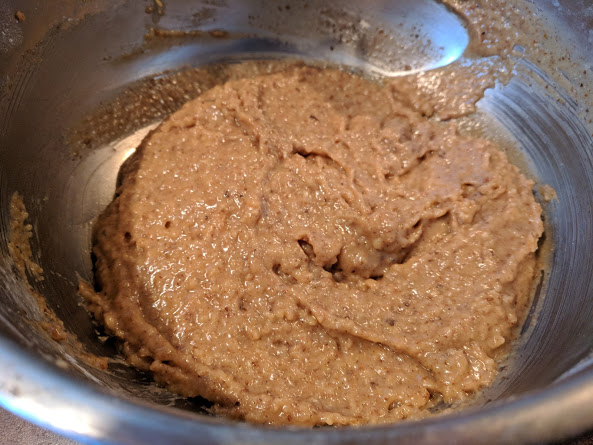 8. Drop by the tablespoon onto cookie sheet leaving space in between the cookies.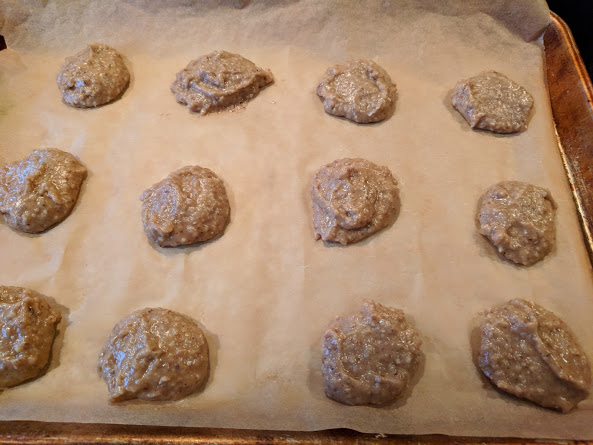 9. Cook 15 – 20 minutes until golden.  The longer you cook them the crunchier they will be on the outside. If you have a dark cookie sheet they'll take much less time to cook (about 10 minutes).
10. Let cool.
Store in a cookie tin.
Enjoy!
Mama Lisa
This article was posted on Tuesday, December 18th, 2018 at 8:58 pm and is filed under Bulgaria, Christmas, Christmas Cookies, Christmas Recipes, Cookies, Countries & Cultures, Desserts, Holiday Recipes, Holidays Around the World, Mama Lisa, Recipes of the World. You can follow any responses to this entry through the RSS 2.0 feed. You can skip to the end and leave a response. Pinging is currently not allowed.
3 Responses to "Recipe for Orehovki – Bulgarian Walnut Cookies"
Star Says:
January 12th, 2019 at 2:29 am

Thank you so much for this recipe! My partner is Bulgarian, and I was searching high and low for these cookies! I've made them a few times now, and I have really gotten to love the subtle spicing. Especially with a cup of tea :)

Lisa Says:
January 14th, 2019 at 2:35 pm

@Star I'm so glad you like them!

Gigi Says:
April 23rd, 2021 at 9:39 am

I would bake them without the vanilla and cinammon..just walnuts its good strong flavour and it reminds me the orehovki from cake shop/sladkarnitza..many years ago
Blagodaria za retzeptata
Thank you Mama Lisa
Leave a Reply