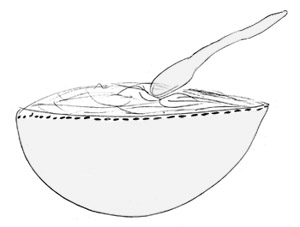 Arroz con leche
Rice Pudding
Canción infantil
Children's Song
Arroz con leche se quiere casar
con una viudita de la capital.

Que sepa tejer, que sepa bordar
que ponga la aguja en su mismo lugar

Contigo sí, contigo no
contigo mi vida me casaré yo.
Rice pudding, would like to marry
The little widow from the capital

She must know how to sew, she must know how to knit
She must put the needle back where it belongs

With you yes, with you no
With you, my love (or life), I will one day wed.

If you click on the first mp3 below you'll hear Arroz con leche sung in Spanish. The second mp3 is Arroz con leche played on piano.
Many thanks to Brunilda, Estela and Maria for Singing Arroz con Leche.
Many thanks to Susan Pomerantz for playing this tune on piano.
Sheet Music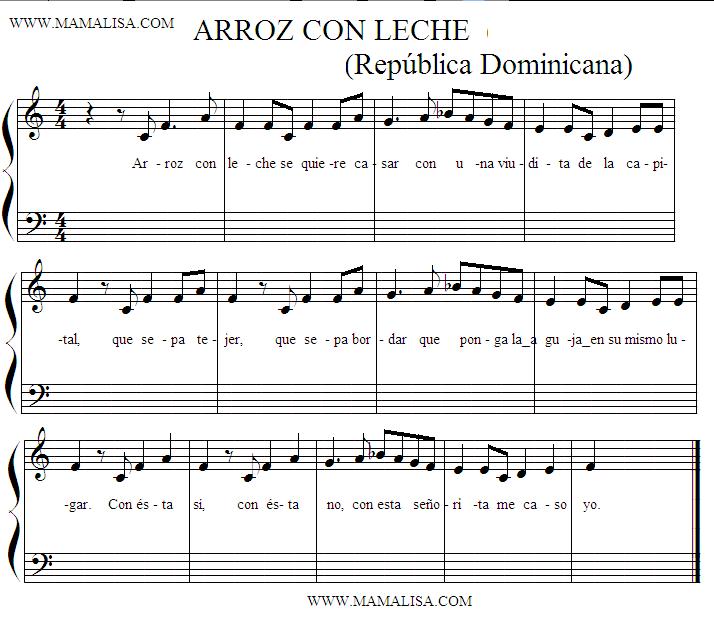 Thanks and Acknowledgements
Many thanks to Lucy Acevedo for contributing and translating the Dominican version of Arroz con Leche and to Monique Palomares for the midi music.
¡Muchas gracias!