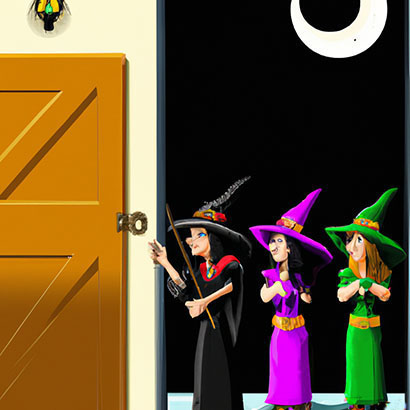 No Last Nicht But the Nicht Before
Not Last Night but The Night Before
Halloween Rhyme
Halloween Rhyme
No last nicht but
The nicht before
Three wee witches*
Cam' tae ma door
One wi' a fiddle,
One wi' a drum,
An' one wi' a pancake
Stuck tae her bum.

Not last night but
The night before
Three little witches*
Came to my door
One with a fiddle,
One with a drum,
And one with a pancake
Stuck to her bum.

Thanks and Acknowledgements
Image created by Mama Lisa with AI.