Top Ten Nursery Rhymes in the UK
April 26th, 2013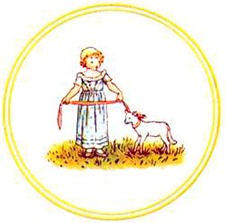 Booktrust did a survey of over 2,500 people in the UK to determine the top nursery rhymes.  Here they are with links to their lyrics (most of the links have mp3's or videos too):
1. Twinkle Twinkle Little Star
6. If You're Happy And You Know It
Enjoy!
Mama Lisa
Note: The survey was done in 2009.
This article was posted on Friday, April 26th, 2013 at 2:27 pm and is filed under Countries & Cultures, England, English, English Nursery Rhymes, Ireland, Languages, Nursery Rhymes, Scotland, United Kingdom, USA. You can follow any responses to this entry through the RSS 2.0 feed. You can skip to the end and leave a response. Pinging is currently not allowed.
6 Responses to "Top Ten Nursery Rhymes in the UK"
Leave a Reply