Fairy Songs and Lullabies
October 2nd, 2015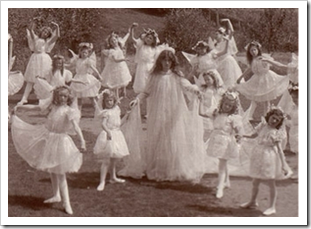 We have a little collection of rhymes and lullabies about fairies.  You can click on the titles below to find the songs.  They're from all Ireland and Scotland.
Ireland
Are You a Witch or Are You a Fairy? (Jump Rope Rhyme and Chant)
Seoithín, Seo Hó – Hush-a-bye, Baby (Irish Gaelic)
Scotland
An Coineachan – Highland Fairy Lullaby (Scottish Gaelic)
Please share any songs or rhymes about fairies that you know in the comments below.
Thanks!
Mama Lisa
This article was posted on Friday, October 2nd, 2015 at 8:33 pm and is filed under Countries & Cultures, English, Fairies, Folk Lore, Folk Songs, Gaelic, Games Around the World, Ireland, Irish Folk Songs, Irish Gaelic, Irish Lullabies, Jump Rope, Jump Rope Rhymes, Languages, Lullabies, Lullabies from Around the World, Nursery Rhymes, Scotland, Scottish Gaelic, Scottish Lullabies, Songs by Theme. You can follow any responses to this entry through the RSS 2.0 feed. You can leave a response, or trackback from your own site.
3 Responses to "Fairy Songs and Lullabies"
paula mcwhirter-buck Says:
April 1st, 2018 at 1:40 pm

i'm desperate to find a tune to the FAIRY LULLABY that you have posted. this is the only place im finding anything at all about it….but no melody.
I really want to learn this song (is it a song?).
is there a recording of it somewhere?
if not….can there be???

thank you for your time and attention.
bright blessings

Lisa Says:
April 1st, 2018 at 9:54 pm

Fairy Lullaby is an English version of the Gaelic song called "A bhean úd thíos ae bhruach an t-srutháin" – which we'll be posting on Mama Lisa's World's Ireland Song Pages soon with the score. Meanwhile, we added a score on the Fairy Lullaby page.

Lisa Yannucci Says:
April 4th, 2018 at 1:20 pm

A poem about the fairies…

'Tis the Midnight Hour!
The Moon hangs white!
Mortal beware,
'Tis Fairy Night!

From Elfin Mound,
And Fairy Hill,
Comes music sweet,
And laughter shrill!

Mortal beware,
For Fairy-Spell
Lies on meadow,
Wood and dell!
Leave a Reply