Fairy Songs and Lullabies
October 2nd, 2015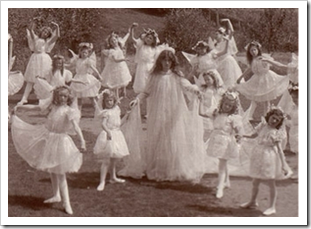 We have a little collection of rhymes and lullabies about fairies.  You can click on the titles below to find the songs.  They're from all Ireland and Scotland.
Ireland
Are You a Witch or Are You a Fairy? (Jump Rope Rhyme and Chant)
Seoithín, Seo Hó – Hush-a-bye, Baby (Irish Gaelic)
Scotland
An Coineachan – Highland Fairy Lullaby (Scottish Gaelic)
Please share any songs or rhymes about fairies that you know in the comments below.
Thanks!
Mama Lisa
This article was posted on Friday, October 2nd, 2015 at 8:33 pm and is filed under Countries & Cultures, English, Fairies, Folk Lore, Folk Songs, Gaelic, Games Around the World, Ireland, Irish Folk Songs, Irish Gaelic, Irish Lullabies, Jump Rope, Jump Rope Rhymes, Languages, Lullabies, Lullabies from Around the World, Nursery Rhymes, Scotland, Scottish Gaelic, Scottish Lullabies, Songs by Theme. You can follow any responses to this entry through the RSS 2.0 feed. You can skip to the end and leave a response. Pinging is currently not allowed.
4 Responses to "Fairy Songs and Lullabies"
Leave a Reply