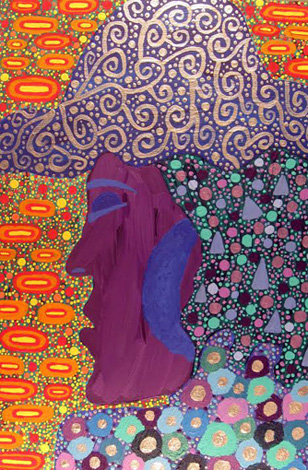 Край морето боклук
By the Sea There is Some Trash
Children's Song
Children's Song
Край морето боклук
лук-лук-лук.
На боклука човек
Век-век-век.
На човека калпак
Пак-пак-пак.
На калпака перо
Ро-ро-ро.
На перото муха
Ха-ха-ха.
На мухата игла
Ла-ла-ла
На иглата микроб
Роб-роб-роб.
By the sea there is some trash
Trash-trash-trash.
On the junk there is a man
Man-man-man.
On the man there is a hat
Hat-hat-hat.
On the hat there's a plume
Plume-plume-plume.
On the plume there's a fly
Fly-fly-fly.
On the fly there's a pin
Pin-pin-pin.
On the pin there's a germ
Germ-germ-germ.
Thanks and Acknowledgements
Many thanks to Tsvetomira Nikolova for contributing and translating this song.

Many thanks to Gracie Gralike for the illustration.
Много благодаря
Mnogo blagodarya!