St. Knut's Day is a holiday celebrated in Sweden on January 13th. The day is called Tjugondag Knut (20th day Knut). On St. Knut's Day, they "plunder" the Christmas tree (Julgransplundring). If there are edible ornaments on the tree, they eat them. They also take off all the non-edible ornaments and throw away the tree.

People also take a hammer and break up the gingerbread house while singing this song...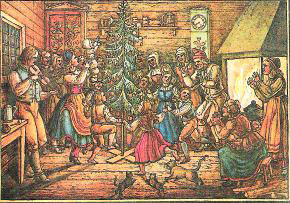 Nu är glada julen slut, slut, slut
Now Merry Christmas Ends, Ends, Ends
Christmas Carol
Christmas Carol
Nu är glada julen slut, slut, slut,
julegranen kastas ut, ut, ut,
men till nästa år igen
kommer han vår gamle vän
för det har han lovat.
Now Merry Christmas ends, ends, ends,
The Christmas tree is thrown out, out, out,
But next year once again
Our old friend will come back
Because he has promised.



Sheet Music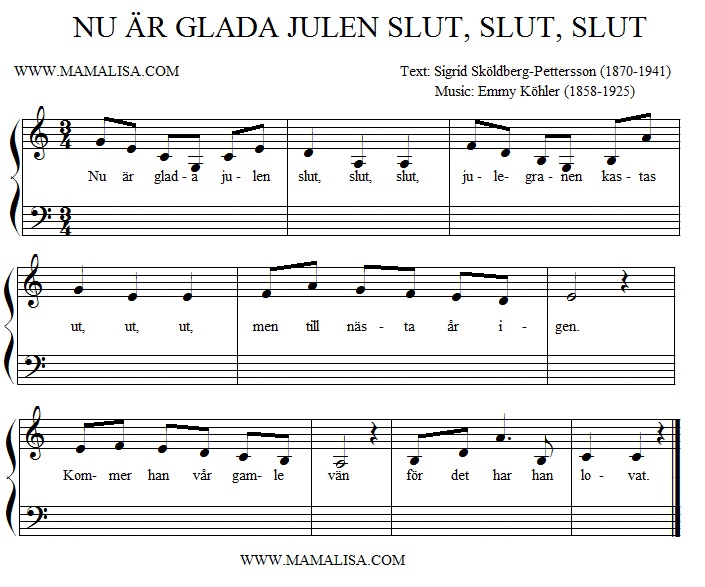 Thanks and Acknowledgements
Translated by Lisa Yannucci.

Image: Knutdans - Knut's dance or Dancing out Christmas, by Swedish artist Hugo Hamilton (1802–1871).