"A Dutch round I loved as a child (still do)..." -Marianne
Avondstilte overal
Evening Silence Everywhere
Avondstilte overal
Aan de beek de nachtegaal
Strooit er zijn zangen
Vol van verlangen
Door het dal.
Evening silence ev'rywhere,
By the creek, the nightingale
Sprinkles his songs
So filled with longing
Through the valley.



Sheet Music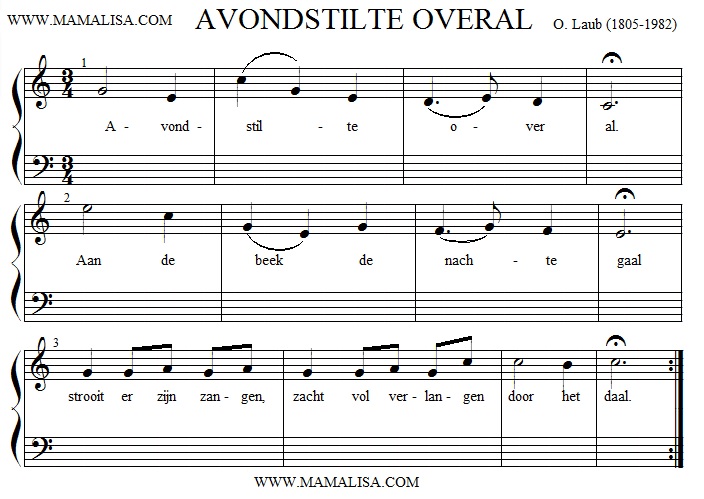 Thanks and Acknowledgements
Many thanks to Marianne Kuiper Milks for sharing this round with us and for the English translation.