The subject of this rhyme is troublesome, but nevertheless we think the notions it conveys can be the opportunity for a serious family discussion.

"'Mariquita' is a lady bug. But, in this case I think Mariquita is referring to a paper doll. Paper dolls are very popular in Dominican Republic and they are also called 'Mariquitas'." -Massiel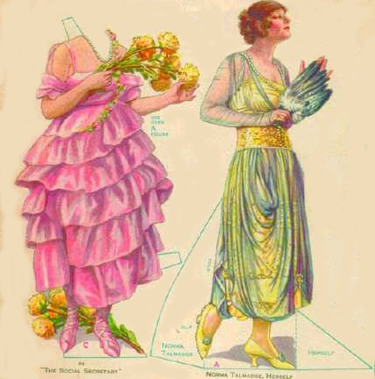 Canción para jugar a las palmas
Hand Clapping Song
Mariquita, Mariquita,
Mariquita abusadora
el hombre que a mí me gusta
se lo quito a su señora.
Se lo quito, se lo quito,
se lo quito de a de veras
y después la pongo a ella
de sirvienta y cocinera.

A la una yo nací.
A las dos me bautizaron.
A las tres supe de amores.
Y a las cuatro me casaron.
A las cinco tuve un hijo.
A las seis se me murió.
A las siete fue el entierro
y a las ocho se acabó.

Cuando venga mi marido,
le voy a decir
que se quite los zapatos
y el sicote de los pies.
Mariquita, Mariquita,
Abusive Mariquita.
The man that I like,
I take him from his wife.
I take him, I take him,
I take him for good
And then I make
A maid and a cook of her.

At one, I was born.
At two, they baptized me.
At three, I knew about love
And at four, they married me off.
At five, I had a child.
At six, he died.
At seven was the burial
And at eight it was over.

When my husband comes,
I'm going to tell him
To take off his shoes
And remove the bad smell from his feet.
Thanks and Acknowledgements
Many thanks to Massiel Rodriguez for contributing this song!

Image: "Norma-Dolls" (1919) "Photoplay Magazine", article "Movy-Dols".
¡Muchas gracias!