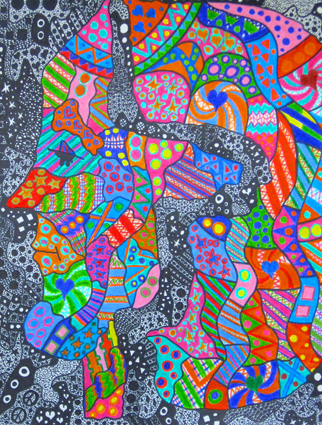 Doctor Jano, cirujano
Doctor Jano, Surgeon
Canción para jugar a las palmas
Hand Clapping Song
Doctor Jano, cirujano.
Hoy tenemos que operar.
En la sala de emergencias
Un paciente lo espera.
Sólo tiene 21 años,
Y usted tiene una año más.
Pero recuerde que es un loco cirujano
Con tijeras en las manos y cuchillos en los pies.
Doctor Jano, surgeon,
Today we have to operate,
In the emergency room
A patient waits for you.
He's only 21 years old
And you're one year older.
But remember he's a crazy surgeon
With scissors in his hands and knives on his feet.

Thanks and Acknowledgements
Many thanks to Arca Zaga for contributing this rhyme.

Many thanks to Gracie Gralike for the illustration!
¡Muchas gracias!