Capelinha de melão
Little Chapel of Melon
Children's Song
Children's Song
Capelinha de melão
É de São João
É de cravo
É de rosa
É de manjericão.

São João está dormindo
Não acorda não!
Acordai,
Acordai,
Acordai, João!
Little chapel of melon
Belongs to St. John,
Belongs to the carnation,
Belongs to the rose,
Belongs to the basil.

St. John is sleeping
He won't wake up!
Wake up,
Wake up,
Wake up John!


Sheet Music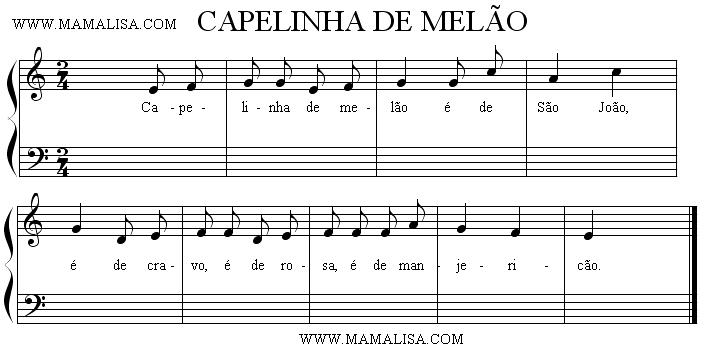 Thanks and Acknowledgements
Many thanks to Nicole for contributing and translating this song.

Thanks to Monique Palomares for the midi and score.
Obrigada!