This is the Brazilian version of "My Hat, It Has Three Corners"…
O meu chapéu tem três pontas
My Hat Has Three Corners
Children's Song
Children's Song
O meu chapéu tem três pontas
Tem três pontas o meu chapéu
Se não tivesse três pontas
Não seria o meu chapéu.
My hat has three corners
Three corners has my hat,
If it hadn't three corners
It would not be my hat.


Sheet Music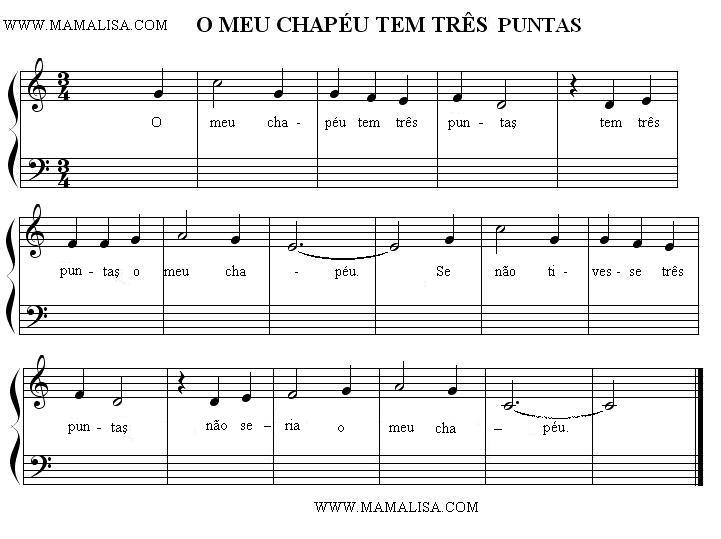 Thanks and Acknowledgements
Many thanks to Monique Palomares for contributing and translating this song.
Obrigada!