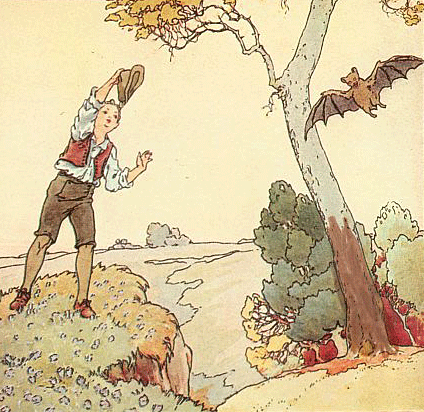 Bat, Bat, Come Under My Hat
Bat, bat,
Come under my hat,
And I'll give you a slice of bacon;
And when I bake
I'll give you a cake,
If I am not mistaken.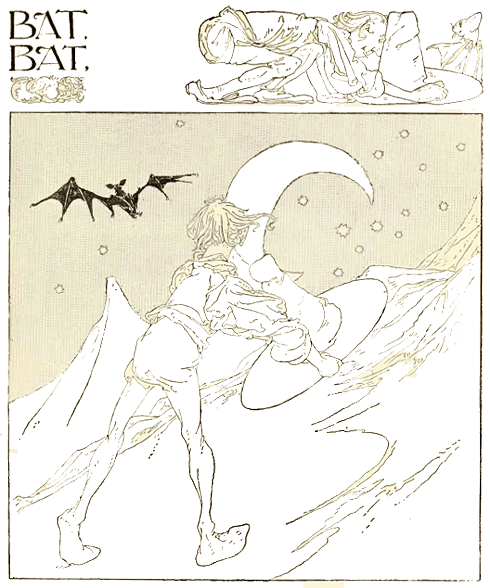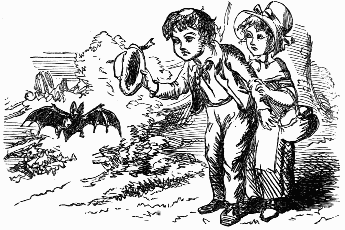 Thanks and Acknowledgements
The illustration is from Mother Goose, The Original Volland Edition (1915), edited and arranged by Eulalie Osgood Grover and illustrated by Frederick Richardson (with some graphical editing by Mama Lisa). The 2nd illustration can be found in The Big Book of Nursery Rhymes (circa 1920) edited by Walter Jerrold (1865 - 1929) and illustrated by Charles Robinson (with some graphical rendering by Mama Lisa).