1st Child: "Good morning, good morning,
Good morning to you
I'm happy to see you
And how do you do?"
2nd child: "I am very well, thank you."
Game Instructions
Children in two rings facing each other, each pair shaking hands. They sing, then the inner ring takes a step and faces new partners and they start the song again.

Thanks to Nyango M. Nambangi for singing this song for Mama Lisa's World!
Sheet Music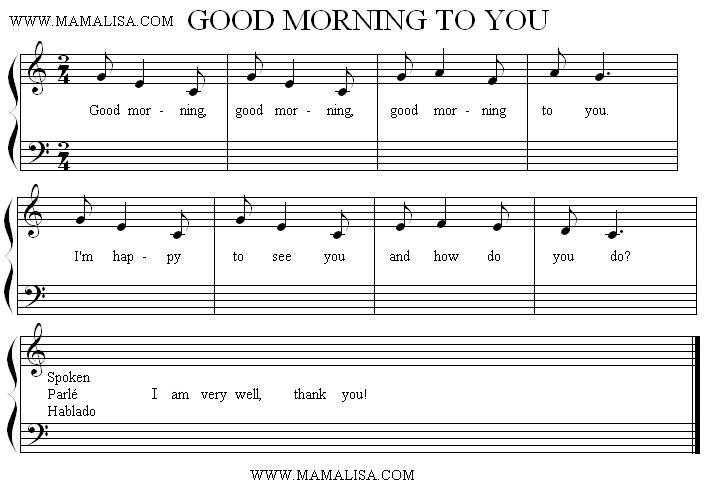 Thanks and Acknowledgements
Many thanks to Nyango M. Nambangi from Minnesota African Women's Association – MAWA- Minneapolis, for contributing this song and for teaching us how to play it.