Soualle (Good Night) – An African Lullaby
March 24th, 2015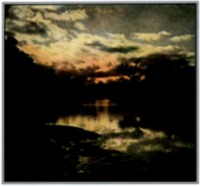 Souallé is a beautiful lullaby that comes from a part of Africa that was formerly called French Equatorial Africa. It was the federation of French colonies that included French Congo, Gabon, Oubangui-Chari, Chad, and French Cameroon. 
It's believed that this lullaby is specifically from Chad and/or Congo.
Souallé means good night.
You can hear the lullaby below…
If anyone can help identify the language and/or specific country of origin, please comment below.
Thanks!
Mama Lisa
This article was posted on Tuesday, March 24th, 2015 at 2:03 pm and is filed under African Lullabies, Cameroon, Chad, Congo (Brazzaville), Countries & Cultures, Gabon, Languages, Lullabies, Lullabies from Around the World, Questions, Readers Questions, YouTube. You can follow any responses to this entry through the RSS 2.0 feed. You can skip to the end and leave a response. Pinging is currently not allowed.
2 Responses to "Soualle (Good Night) – An African Lullaby"
David Solomons Says:
March 24th, 2015 at 3:16 pm

I don't know the answer but here is a version with added verses in English by Andrew Emmet – enjoy :-)

Lisa Says:
March 24th, 2015 at 3:33 pm

Lovely! Thanks for sharing David.
Leave a Reply