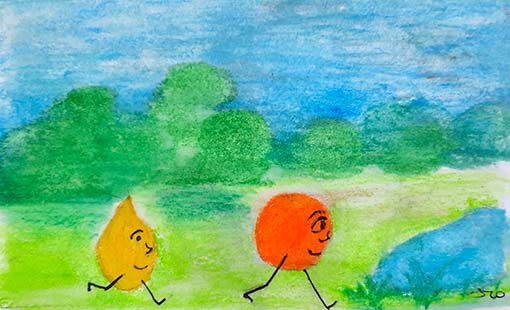 A laranjinha
The Little Orange
Children's Song
Children's Song
A laranja foi a fonte
Com o cântaro na mão
Para não ir sozinha
Anda comigo o limão

Refrão (x2)
Olha a laranjinha
Que caiu caiu
Num regato d'água
Nunca mais se viu.

Laranja estás tão bonita
Pareces ja tão madura
Eu dei-te uma apalpadela
Achei-te 'indo muito dura

Refrão

A laranja foi a fonte
O limão foi atrás dela
A laranja bebeu água
O limão olhou p'ra ela

Refrão

Menina cantas tão bem
Quem t'ensinou a cantar
Foi teu pai ou tua mãe
Ou alguém do teu lugar?
The orange went to the spring
Holding a pitcher.
Not to go on her own
The lemon goes with her.

Refrain (x2)
Look at the little orange
Who fell who fell
In a brook of water
Never to be seen again.

Orange, you're so beautiful
You're looking so ripe so far.
I feel you under my hand
And find you very hard.

Refrain

The orange went to the spring
The lemon went behind her,
The orange drank some water
The lemon watched her.

Refrain

Little girl, you sing so well!
Who taught you how to sing?
Was it your father or your mother,
Or someone from your place?

Sheet Music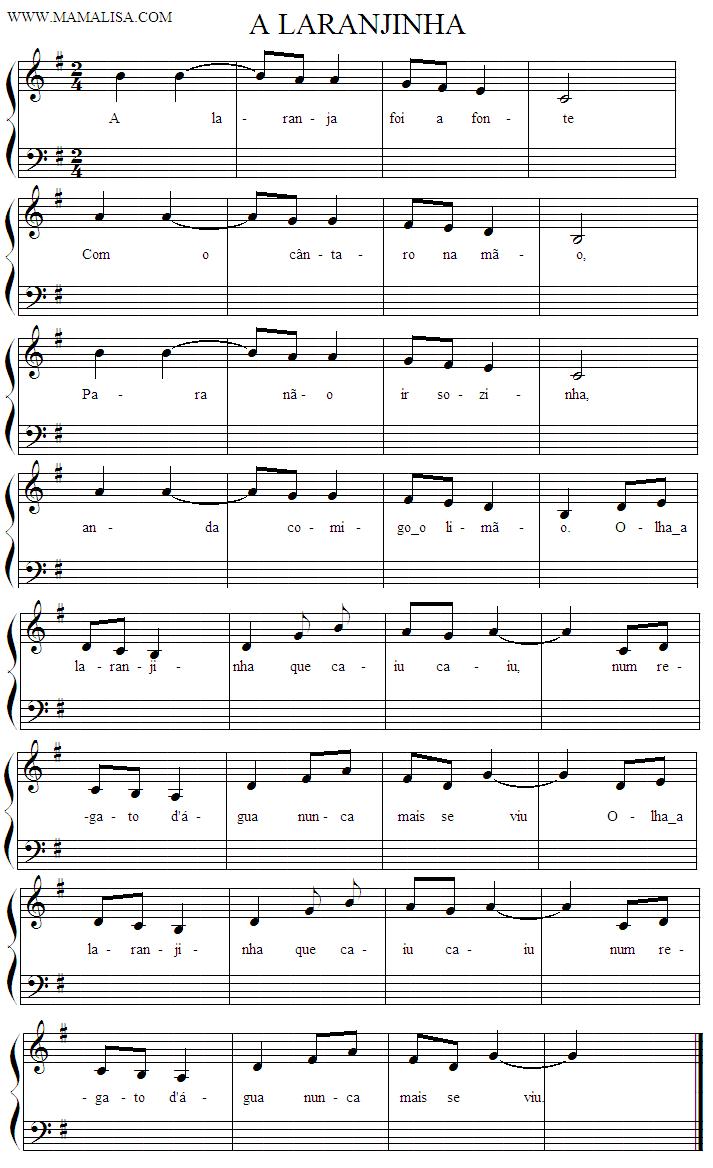 Thanks and Acknowledgements
Many thanks to Monique Palomares for contributing and translating this song, for creating the midi tune and the illustration.
Obrigada!