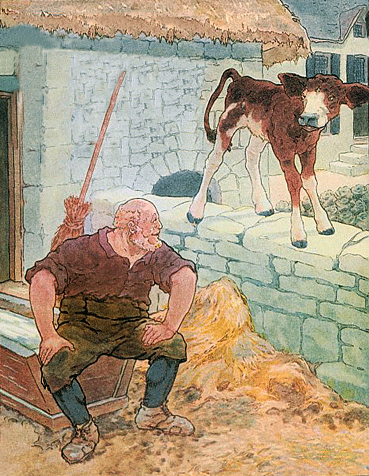 There Was an Old Man and He Had a Calf
There was an old man,
And he had a calf,
And that's half;
He took him out of the stall,
And put him on the wall,
And that's all.

Thanks and Acknowledgements
The illustration is from Mother Goose, The Original Volland Edition (1915), edited and arranged by Eulalie Osgood Grover and illustrated by Frederick Richardson (with some graphical editing by Mama Lisa).
Let us know what you think!
If you feel any comment below is inappropriate, please email us. Thanks!