A Taste of Japan in the US – Yuzu
January 9th, 2012

Yuzu is a citrus fruit they enjoy in Japan especially near the Winter Solstice and the New Year. 
I've never seen the actual fruit here to try it.  But today I found a Yuzu drink you can buy at the American chain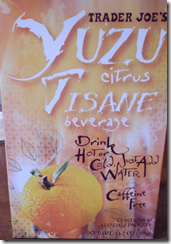 store Trader Joe's.  You simply empty a packet into a cup, add hot or cold water (your choice) and stir…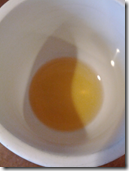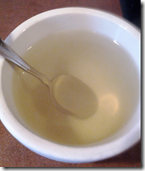 And that's all it takes to be able to try the taste of yuzu in the US!
Yum! This specific drink has a light sweet citrusy taste.
Enjoy!
Mama Lisa
This article was posted on Monday, January 9th, 2012 at 5:40 pm and is filed under Countries & Cultures, Cuisine, Drinks, Holiday Recipes, Holidays Around the World, Japan, Japanese, Japanese Cuisine, Languages, New Years, Recipes of the World, Traditional New Years Food, Yuzu. You can follow any responses to this entry through the RSS 2.0 feed. You can skip to the end and leave a response. Pinging is currently not allowed.
One Response to "A Taste of Japan in the US – Yuzu"
kumtin Says:
January 12th, 2012 at 2:54 am

Hi from Tokyo. As you said, Yuzu is very popular in Winter. I like especially Yuzu marmalade. On December 22, the Winter Solstice day, many in Japan take yuzu bath (using a whole yuzu) in an effort to stay healthy during the cold winter.
Leave a Reply