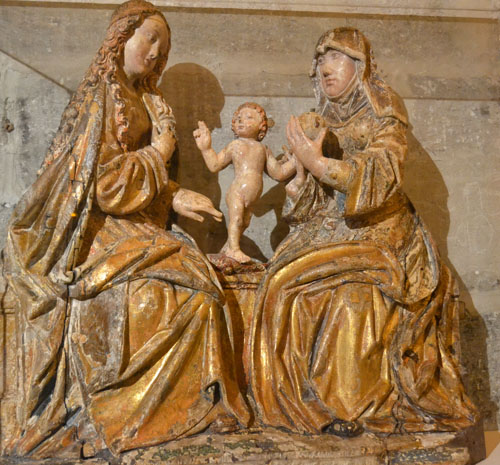 Señora Santana
Mrs Santana
Señora Santana
¿por qué llora el niño?
Por una manzana
que se le ha perdido.

Véngase a mi casa
yo le daré dos,
¡una para el niño,
y otra para vos!
Mrs Santana,
Why is the boy crying?
Because of an apple,
That he lost.

Come to my house,
I'll give you two,
One for the boy,
And another for you!
Notes
"Señora Santana" is "Señora Santa Ana" i.e. Lady Saint Anne (Mary's mother).

Sheet Music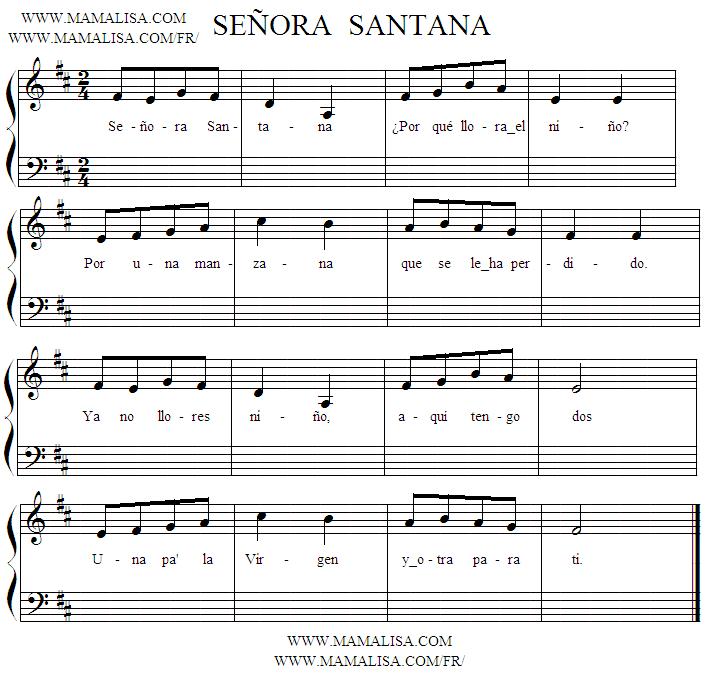 Thanks and Acknowledgements
Many thanks to Oscar Téliz for contributing this song. Thanks also to Monique Palomares for the English translation.

Image: Thanks to Monique Palomares - Photo of Sculpture of Baby Jesus with Mary and his grandmother Anne who holds an apple, part of altar, St Anne Trinitarian, circa 1500, polychrome and gilded oak, Sismann Gallery, Paris.
¡Muchas gracias!