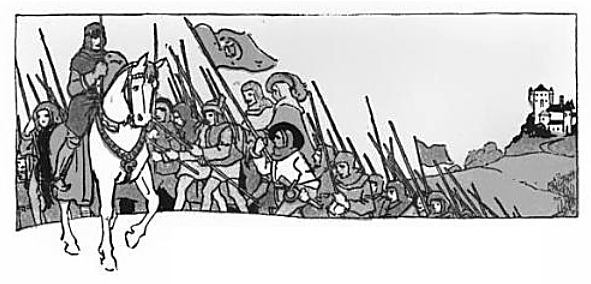 The Grand Old Duke of York
The Grand Old Duke of York,
He had 10,000 men,
He marched them up to the top of the hill,
And he marched them down again.

And when they were up, they were up,
And when they were down, they were down,
And when they were only half way up,
They were neither up nor down.
Notes
Mike wrote: "That one (the rhyme) is from Wakefield again in West Yorkshire England. It's Sandal Castle where the duke of York attacked after walking all the way from South England the castle is on a hill. When he got back to York (very tired) it had been taken over and they chopped off his head and stuck it on the Micklegate bar, in York (see photo)."

-Mike
(York, England)

The photos are of Micklegate Bar and Sandal Castle (you can see the ruins of the castle at the top of the hill in the top left corner).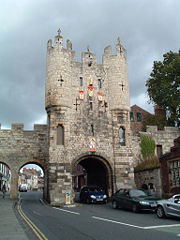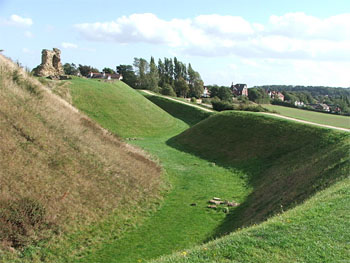 Thanks and Acknowledgements
Many thanks to Charlotte for contributing this song and to Monique Palomares for creating the midi music. Thanks to Mike for the commentary and for the photo of Micklegate Bar.

Photo of Sandal Castle: Steve Partridge
Thanks so much!