Heidi wrote from Kent, England…

"We used 'spuds' to choose IT in a game. We stand in a circle and hold out both hands in a fist. Someone, anyone, would stand in the circle and go round and touch each kid's fist in turn with their own in time with saying 'one potato, two potato, three potato, four, five potato, six potato, seven potato MORE' and on MORE you bring your fist down hard and say YOU'RE OUT. If YOU'RE OUT, then you stand out of the circle and it goes round until someone is picked. Sometimes the picker would say YOU'RE NOT OUT. Extra fun ho ho if the kid got mixed up between OUT and NOT OUT and started running... Also extra fun if you move your fist out of the way on MORE and the kid misses and hits their own knee. If you do that and the picker misses you get to stay in the circle."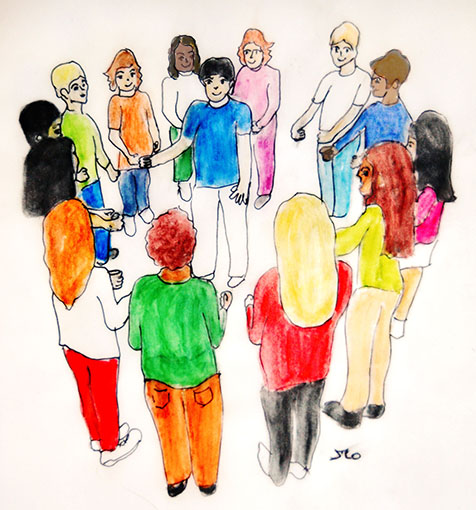 One potato, two potato,
Three potato, four,
Five potato, six potato,
Seven potato, more!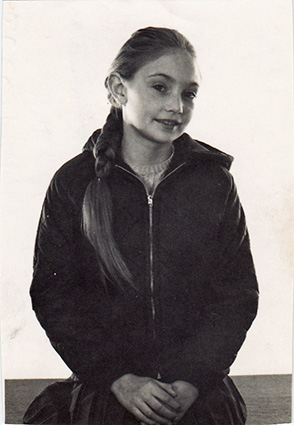 Comments
Heidi shared her photo as a kid with the note, "This is me, aged 9 when I would have been running around the playground playing these games!"

Heidi wrote, "The local accent (in the 1st recording) is more or less like London so it I've recorded as I spoke as a kid and into which I lapse when get volubly excited!"
Thanks to Heidi for recording this for us!
Thanks and Acknowledgements
Thanks to Heidi for sharing this game with us, the photo and recordings! Illustration by Monique Palomares.