Chindli my, schlaf nur y
My Little Child, Go to Sleep
Chindli my, schlaf nur y
D'Sternli wänd scho schyne
Und de Mond chunnt au scho
Übers Bergli ine
Heia Butte*, Wiegeli
Schlaf mys Chindli schlaf nur y.
My little child, go to sleep,
The little stars already want to shine.
And the moon already appears too
Over the mountains.
Rock-a-bye, little cradle,
Sleep, my child, go to sleep.
Notes
*"Heia Butte" refers to the movement of the cradle.

Sheet Music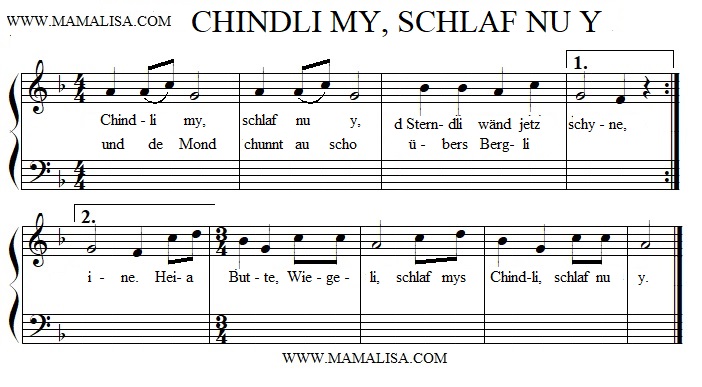 Thanks and Acknowledgements
Many thanks to Barbara Ammann for helping with the French translation. English translation by Monique Palomares.