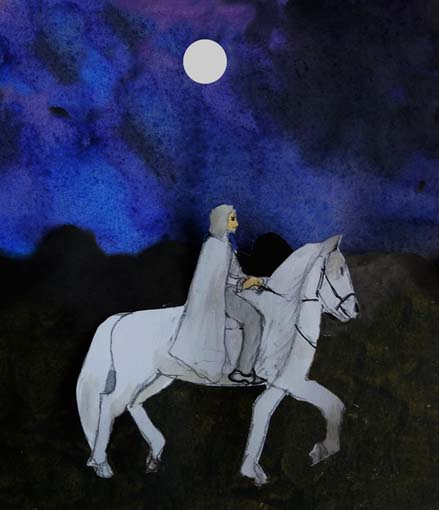 I heard a horseman
Ride over the hill;
The moon shone clear,
The night was still;
His helm was silver,
And pale was he;
And the horse he rode
Was of ivory.

Notes
Written by Walter de la Mare.

Thanks and Acknowledgements
This poem can be found in "Peacock Pie" (1920) by Walter le la Mare.

Illustration by Monique Palomares.