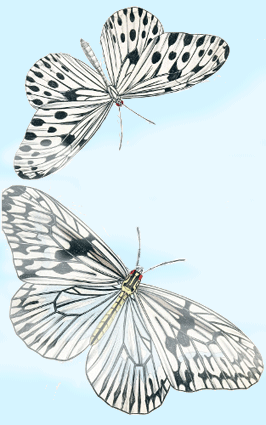 Fly, white butterflies, out to sea,
Frail, pale wings for the winds to try;
Small white wings that we scarce can see,
Fly!

Some fly light as a laugh of glee,
Some fly soft as a long, low sigh:
All to the haven where each would be,
Fly!
Notes
Written by Algernon Charles Swinburne.