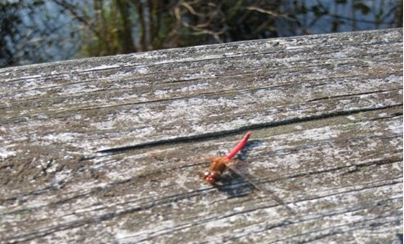 Dragonfly! Dragonfly!
Fly about the brook,
Sting all the bad boys
Who for the fish look;
But let the good boys
Catch all they can,
And then take them home
To be fried in a pan,
With nice bread and butter
They shall sup up their fish,
While all the little naughty boys
Shall only lick the dish.

Thanks and Acknowledgements
This rhyme can be found in Rhymes Old and New collected by M.E.S. Wright, (1900).