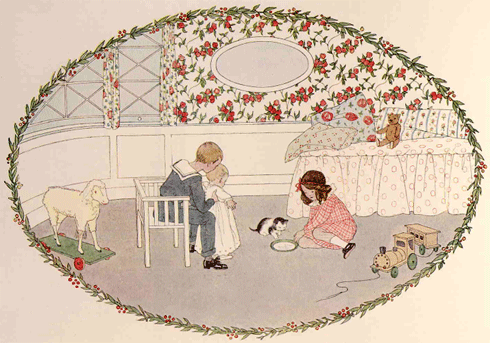 I love little kitty,
Her coat is so warm,
And if I don't hurt her
She'll do me no harm;
I won't pull her tail,
Nor drive her away,
But kitty and I
Very gently will play.
Notes
Adapted from Jane Taylor's poem, "I Like Little Pussy".

Thanks and Acknowledgements
This poem can be found in "The Child's Companion" (1844) with the author given as S.W.P.