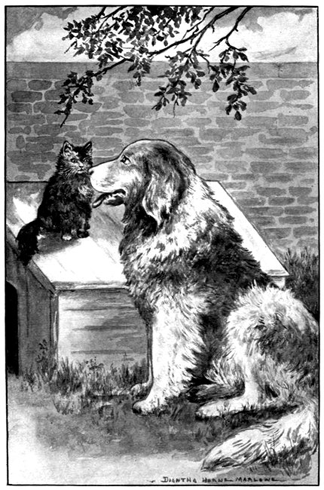 Pussy Has a Whiskered Face
Pussy has a whiskered face,
Kitty has such pretty ways;
Doggie scampers when I call,
And has a heart to love us all.
Notes
Written by Christina Rossetti.

Thanks and Acknowledgements
This poem can be found in "The Child's Companion" (1844) with the author given as S.W.P.