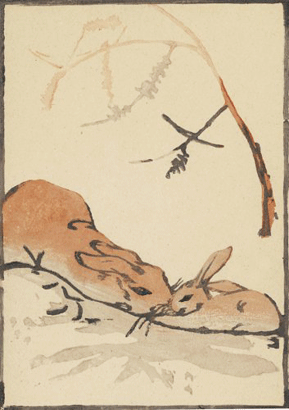 Among the sand-hills,
Close by the sea,
The wild grey rabbits
We all may see.

They live in burrows
With winding ways,
And there they shelter
On rainy days.

The mother-rabbits
Make cozy nests,
With furry linings,
Stripped from their breasts.

The tender young ones
Are nursed and fed,
And safely hidden
In this snug bed.

And when they're older,
They all come out
Upon the sand-hills,
To frisk about.

They play, and nibble
The coarse, dry grass;
But off they scamper
When people pass.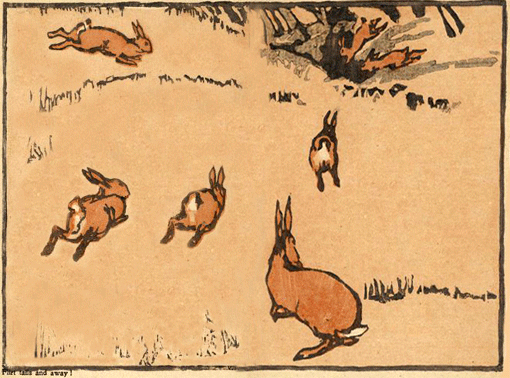 Thanks and Acknowledgements
This poem can be found in "Blades and Flowers: Poems for Children" by M. S. C. (1856).