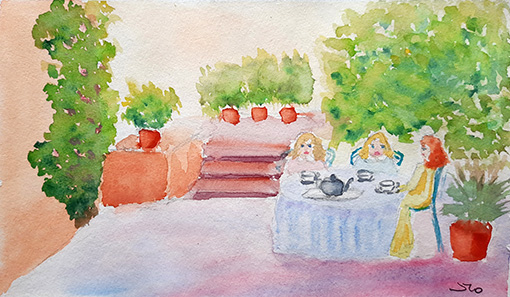 Who wouldn't like to drink afternoon tea
Out in the garden just like these three?
With the song of a bird, and the hum of a bee,
And the sun-flowers looking all eyes to see.

The little girl's stirring her tea so sweet;
Tea in the garden is such a great treat,
With a cool breeze blowing, and not too much heat-
And doesn't the tea-tray look charmingly neat?
Notes
Written by Kate Greenaway.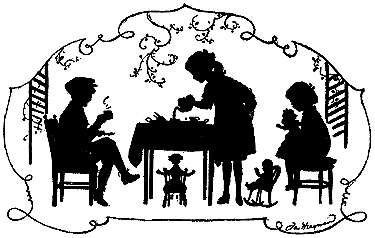 Read by Mama Lisa.

Bird, Bee and Wind sound effects are CC by 4.0.