A poem by Christina Rossetti about a caterpillar looking for a spot to build her chrysalis...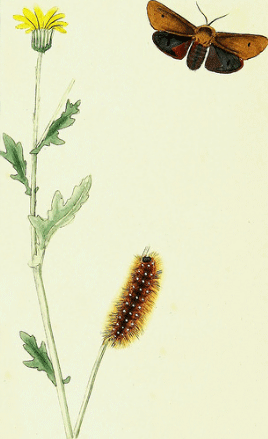 Brown and furry
Caterpillar in a hurry,
Take your walk
To the shady leaf, or stalk,
Or what not,
Which may be the chosen spot.

No toad spy you,
Hovering bird of prey pass by you;
Spin and die,
To live again
A butterfly.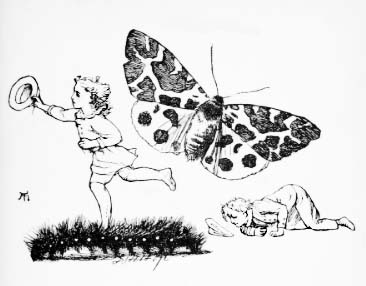 Thanks and Acknowledgements
Image: "The Natural History of British Insects" (1792) by E. Donovan.