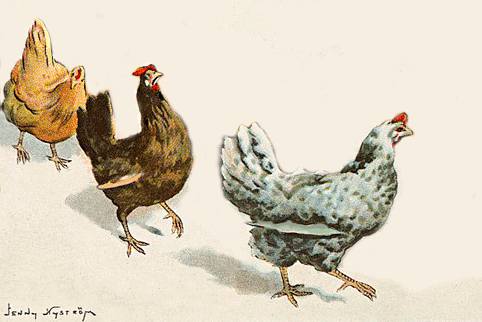 When three hens go a-walking, they
Observe this order and array:
The first hen walks in front, and then
Behind her walks the second hen,
While, move they slow or move they fast,
You find the third hen walking last.

Notes
Written by Henry Johnstone. Lord Henry Johnstone was born in 1844.