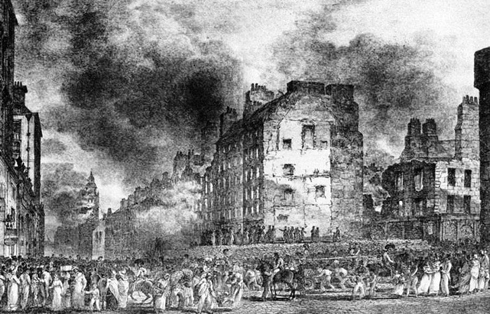 Scotland, it burneth,
Look out, look out,
Fire fire, fire fire,
Cast on more water.
Notes
According to this site, this song can be found in print in 1580: "The Lant Manuscript is called 'KC 1', and is found in the Kings College Library at Cambridge University. It is dated 1580… This round is the earliest known round in the theme of 'Scotland's burning' or 'London's burning'."

You can hear the song sung in a round here.