Kids love chants like this, even if grown-ups find them gross!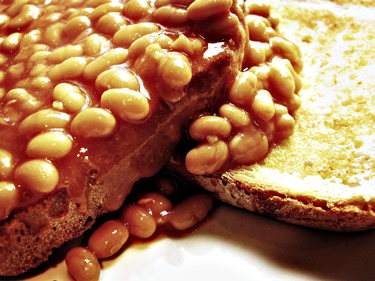 Beans, Beans, The Magical Fruit
Beans, beans, the magical fruit
The more you eat, the more you toot,
The more you toot, the better you feel
So let's have beans for every meal!

Thanks and Acknowledgements
Photo by Phil and Pam Gradwell (to be) from Culcheth, England - Day 116 - Beans on Toast, cc by 2.0.