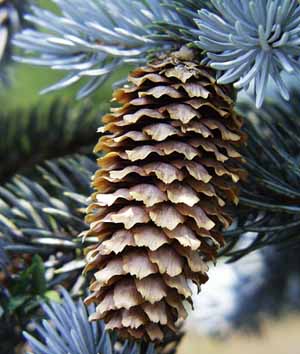 Ekorr'n satt i granen
A Squirrel Sat in a Spruce Tree
Children's Song
Children's Song
Ekorr'n satt i granen,
skulle skala kottar,
fick han höra barnen,
då fick han så bråttom.
Hoppa han på tallegren,
stötte han sitt lilla ben
och den långa ludna svansen.

Sprang han hem till mamma
på den gröna ängen.
Fick han med detsamma
krypa ner i sängen.
Beska droppar fick han då,
plåster på sin lilla tå.
Och ett stort bandage om svansen.
A squirrel sat in a spruce tree
Peeling the scales off cones
When he hears the children,
And then he was in such a hurry
He jumped onto a pine branch
And hurt his little leg
And his long, hairy tail.

He ran home to mother
In the green meadow,
She told him
To get on the bed
And there he was
With plaster on his little toe
And a large bandage on his tail.
Notes
Lyrics and music written by Alice Tegnér (1864-1943) in 1892.

This song is the first animation in the video below...
Thanks and Acknowledgements
Thanks to Barnmusik TV for contributing and translating this song (with Lisa) and for sharing the animation!
Tack så mycket!