A jackdaw is a type of small crow.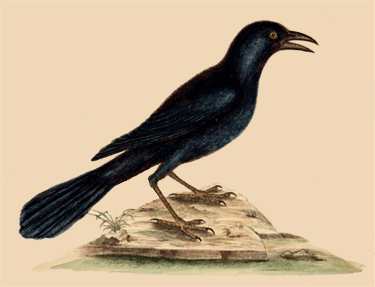 Csip, csip, csóka
Peck, Peck, Jackdaw
Csip, csip, csóka,
vak varjúcska,
komámasszony kéreti a szekerét,
nem adhatom oda,
tyúkok ülnek rajta,
hess, hess, hess!
Peck, peck, jackdaw,
Little blind crow,
My godmother asks for her cart,
I cannot give it to her,
The hens are sitting on it,
Shoo, shoo, shoo!
Game Instructions
Gently pinch the skin on the child's hand with your thumb and index finger (as if it was being pinched by the bill of the jackdaw). Move your hand together with your child's - up and down to the beat of the rhyme. At the end, shoo away the "hens" by flapping your hands.


Sheet Music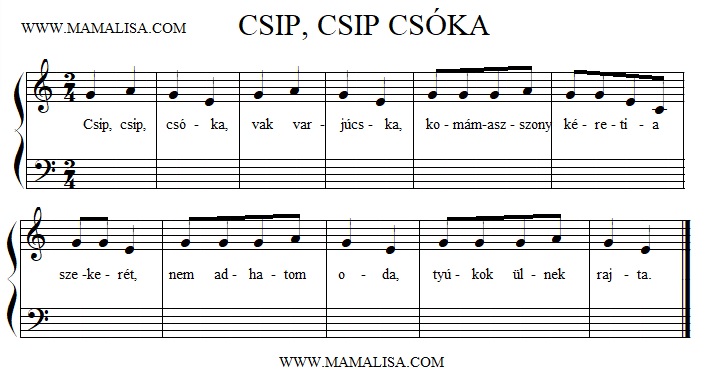 Thanks and Acknowledgements
Many thanks to Zsofia Valentin for contributing this song, for providing the English translation and the game instructions.
Köszönöm szépen!