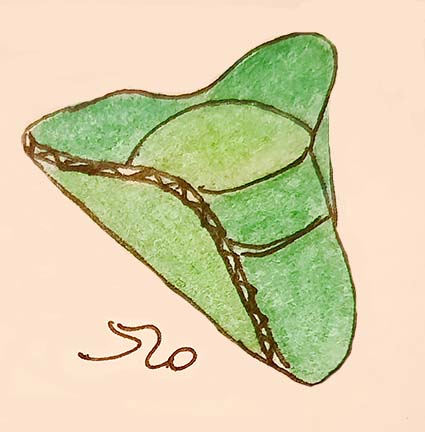 Min hatt, den har tre kanter
My Hat, It Has Three Sides
Children's Song
Children's Song
Min hatt, den har tre kanter,
Tre kanter har min hatt.
Och har den ej tre kanter,
Så är den ej min hatt!
My hat, it has three sides,
Three sides has my hat,
And had it not three sides,
It would not be my hat!

Thanks and Acknowledgements
Many thanks to Audrey Chanson for contributing this song. Illustration by Monique Palomares.
Tack så mycket!