Children's Song
Children's Song
Abdi téh ayeuna,
gaduh hiji boneka
teu kinten saé na,
sareng lucu na
ku abdi di erokan,
erokna saé pisan
cing mangga tingali,
boneka abdi.
At this time,
I have one doll
It is very pretty,
And so cute too
I put a dress on it,
A very nice one
Please, have a look,
At my doll.
Notes
Adapted from a German song for children called Hänschen Klein by Franz Wiedemann (1821-1882).
Comments
Translated to Indonesian language:

Boneka Saya

Saya saat ini,
punya satu boneka
Benar-benar bagus,
dan sangat lucu.
Saya beri pakaian,
pakaian sangat indah
Silakan, dilihat,
boneka saya.


Sheet Music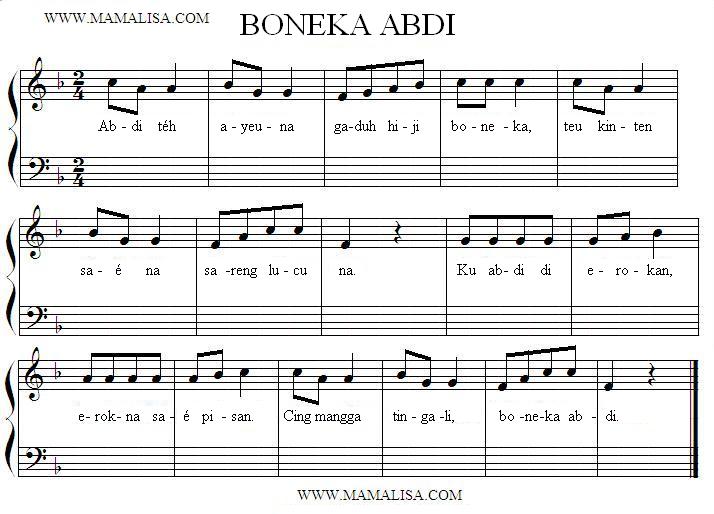 Thanks and Acknowledgements
Many thanks to Lin Fadelan for contributing and translating this song!
Nuhun!