À la pêche aux moules
Gathering Mussels
Chanson enfantine
Children's Song
À la pêche aux moules, moules, moules
Je ne veux plus aller, Maman.
Les gens de la ville, ville, ville,
Ont pris mon panier, Maman.
Gathering mussels, mussels, mussels,
I do not want to go, Mommy,
The people in the town, town, town,
Have taken my basket, Mommy.
Notes
The rhyme above is usually sung.
Comments
Translated by Mama Lisa

Sheet Music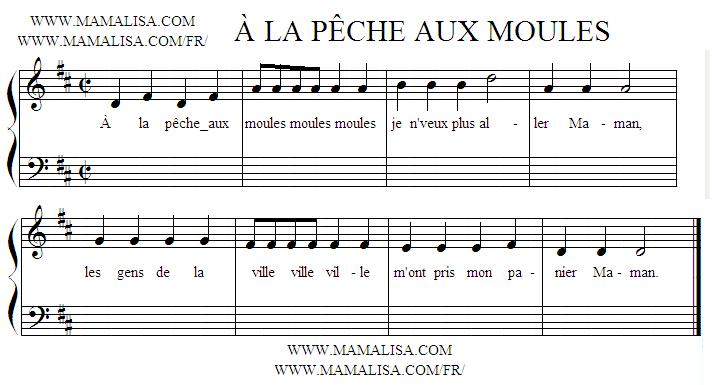 Thanks and Acknowledgements
Many thanks to Mr Labelle for contributing this song. Thanks also to Monique Palomares for creating the midi music.
Merci beaucoup !