A juhásznak jól megy dolga
The Shepherd is Well Off
Children's Song
Children's Song
A juhásznak jól megy dolga:
egyik dombról a másikra
terelgeti nyáját,
fújja furulyáját,
bú nélkül éli világát.
The shepherd is well off*:
Pasturing the flock
From one hill to another,
He passes by, blowing his flute;
He has a life free from care.
Notes
*Well off = has a good life


Sheet Music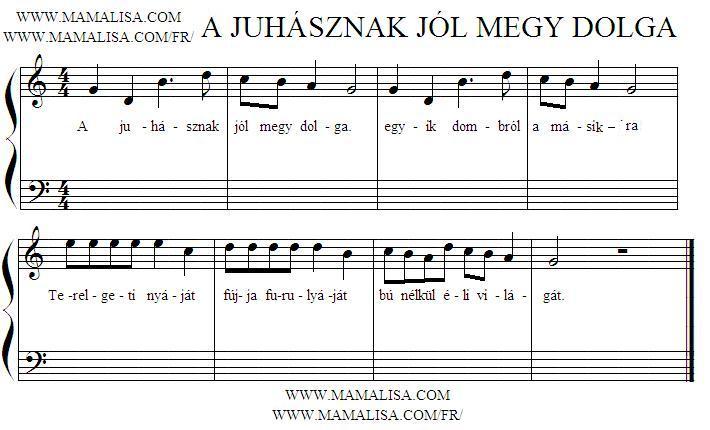 Thanks and Acknowledgements
Many thanks to Agnes Preszler for contributing and translating this song and for the midi music.
Köszönöm szépen!